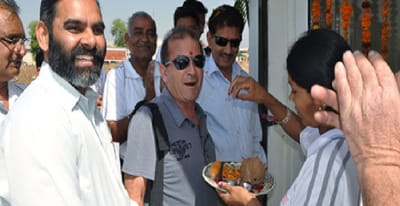 - ABZagri
has been established by Dr. Avri Bar Zur in order to create and deliver unique solutions to Global Agriculture & Rural Development (GARD). We are leaders and pioneers in addressing unique comprehensive solutions which combine government goals, private sector, and NGOs for comprehensive rural development.
- We bring the most comprehensive holistic approach which combines outstanding expertise with down to earth knowhow towards bottom-line oriented activity.
- We develop entire value chain from the field to harvest, post-harvest and marketing, for fresh produce and processed products.
- Our outstanding success is based on expertise, experience, reputation and reliability.
- We combine support to small holder farmers, as well as buildup of regional agriculture development, associated with government solutions and private sector investments.
- We are combining strategic government agriculture policy and reforms with actual work with farmers and companies, based on government priorities.